Matthew Clark
Founder & Finance Broker
Matthew, founder and Finance Broker of Key Choice Lending, has excelled in the finance industry since 2001. Embracing complex transactions, Matthew thrives on providing leading home and business loan solutions that enhance lives and fulfil ambitions. His expertise is reflected in his twice-best-selling authorship on property investment. Key Choice Lending, an award-winning brokerage servicing clients across Australia, operates from branches in Malvern and the Mornington Peninsula.
Speak with Matthew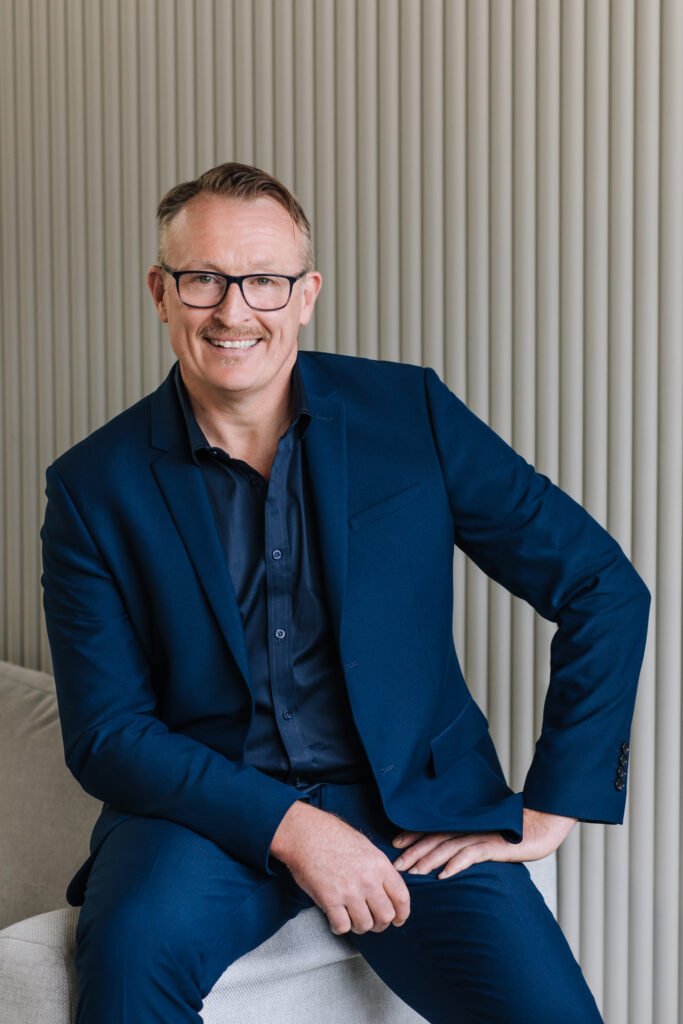 Isah Ragondo
Mortgage Broker
Isah is a lynchpin of our business. Isah's lending experience, genuine desire to help, and kindness, endear her to our clients and team alike. She upholds and drives our culture by making decisions based on our North Star (Mission statement, purpose) and our corporate values.
Speak with Isah
Sallie McLynskey
Senior Credit Manager
Sallie has worked in banking since 1993 and has a people-first attitude as an elite-level Credit Manager with persistence to ensure client-first outcomes. The KCL loves Sallie's commitment to their best interest.
Speak with Sallie
Binit Shakya
Loan Fulfilment Specialist
Binit started in banking in 2013 banking and leverages his experience to ensure a high-quality service and submission standard.
Speak with Binit
Leading finance strategies
A loan is about more than just the interest rate. Our bespoke solutions are crafted to support your longer-term investment strategy. And we help take the stress out of the process, so you can get back to more important things.
For a more rewarding life and business
Wealth creation isn't just for the elite. We work with ambitious people who want to build their property portfolios, or invest in their business, to secure a more prosperous future.
Client testimonials
We're very proud of the service we provide and the impact we make on the lives of our clients. Read our verified Google Reviews:
Matt, Isah and the whole team at Key Choice Lending were incredible, attentive, accomodating, considerate and most of all honest. My partner and I purchased our first home recently and were always kept in the loop with any updates and the process of moving along each stage. I've got nothing but positive words to speak about this company, my mum has used them multiple times too and speaks so highly of them. So grateful we got to work with the best lenders around! ☺️
Key Choice Lending have been very helpful and proactive in assisting us with negotiating lower interest rates from our existing lenders.
Beata Khaidurova
2023-03-05
Matthew and his wonderful team at Key Choice Lending have to be congratulated for their amazing service. Matt you always go the extra mile. We have used your services on several occasions and you have proven to be a leader in the financing industry. Your calm, professional and honest approach is refreshing and appreciated. We will be definitely using your exceptional knowledge and services in the future.
I gave Matt a call over 12 months ago with our dream of what we wanted to achieve and we had just started our own business so we were worried about getting a loan. Today we signed off on our new home loan after months of back and forth with vendors and agents. The broker side of things could not have gone smoother. Forever grateful.
Matt and Sallie have been really great in assisting me with my home loan. Highly recommend
Damien D'souza
2022-12-01
Matthew and team have been wonderful to deal with. I would highly recommend Key Choice Lending for the professional service and hard work acquiring the most competitive loan.
Mark Johnstone
2022-11-22
Matt and the team at Key Choice Lending have been fantastic! The team are super friendly and approachable. It was always super easy to get in touch for a face to face chat if we had questions and emails were always answered promptly. They made us feel safe and secure in our investment!